Model Railways: product lines and brand names
G & R Wrenn was originally a company specialising in the manufacture of model railway track. It was founded in 1950 by George & Richard Wrenn. It manufactured trackwork in two and three rail form for OO gauge.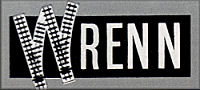 Subsequently it also brought out two rail track for TT gauge model railways.

In 1960 G & R Wrenn branched out into electric car racing similar to Scalextric . Wrenn produced their system to a smaller scale of 1/52 this is how it came to have the name Wrenn 152.



In 1964 Meccano Ltd were in financial difficulty and offered themselves for sale to Lines Bros. Lines bought them and, as a still functioning company, they joined the Lines Group. Hornby Dublo production had already closed down by then and it is thought Rovex Scale Models Ltd (another member of the Lines Group) 'bought' the 'Hornby' and 'Dublo' names from Meccano Ltd. Meccano Ltd remained a contributor to Lines success until Lines went into liquidation in 1971.
In 1965 Lines Bros. bought a controlling share in G & R Wrenn Ltd. and Wrenn was placed under the watchful eye of Rovex. George Wrenn saw the Hornby Dublo tooling at Meccano and asked if it was available. After much discussion about whether they wanted life breathed into the Hornby Dublo system again, Lines decided that G&R Wrenn Ltd could buy some of the tooling and in 1966 produce the first railway models under the WRENN brand name.



They also acted as the distributor for the remaining Dublo stocks. In 1968 the 'Wrenn Table Top' name was used to sell off the remaining stocks of the Tri-ang 'TT' models.

In 1970, after four years under the WRENN label, the range was re-branded ' Tri-ang WRENN ' and this name lasted until 1972.






In 1971 the Lines Bros Ltd group went into receivership. Wrenn bought itself free from the receiver and they bought more of the tools, including those for the grain wagon, mineral wagon and steel sided wagon, unfortunately some other tooling had been lost . Then Wrenn retooled some of the missing parts and from 1972 began trading under the name 'wrenn RAILWAYS' selling mostly die-cast products from the former 'Hornby Dublo' range.




The exact date that the 'wrenn RAILWAYS' name and logo were used is not certain as the following banner was used in a Railway Modeller advert of December 1972





In 1992 the company was put up for sale, as a going concern, but the company ultimately closed down without a buyer being found.
In 1993 Dapol bought up the remaining stock and equipment and the 'name' but that's another story!
In 2001 three avid Wrenn collectors came together and bought the G. & R. Wrenn Company from Dapol Ltd. They acquired the Company name, the Registered Trade Marks, the original tools and presses (with the exception of the wagon tools that had been absorbed into the Dapol production lines) and all of the then remaining parts and spares.

For further information on the Company and their progress please visit their Web Site
'W. & R. WRENN Ltd.'

Below are some extracts from the Train Collectors Society Newsletter regarding WRENN
Model Railways: product lines and brand names